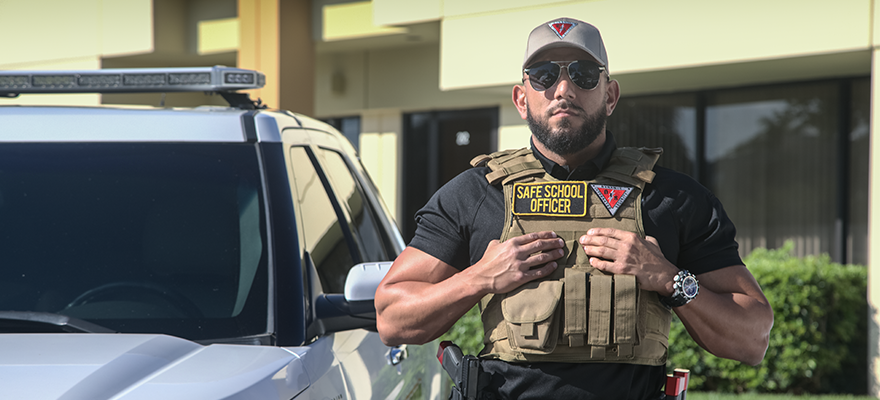 Dynamic Integrated Security, is proud to provide security services pursuant to the Coach Aaron Feis Guardian Program that was established in 2018 through the Stoneman Douglas Act.
Dynamic's Safe School Officers (SSO) are highly trained security personnel that are in place to respond immediately in the event of an active shooter. Our Safe School Officers are armed personnel who aid in the prevention or abatement of active assailant incidents on school premises, possess extensive First Aid – stop the bleeding experience, and have the ability to administer youth mental health first aid 
All of our Safe School Officers have passed psychological and drug screenings, and successfully completed a minimum of 144 hours of training with the Sheriff Office, above and beyond the standard training of Class D and G security guards in the State of Florida, before they are deployed to protect a school.