CUSTOMIZED SECURITY SOLUTIONS
FOR HOMEOWNERS, BUSINESSES,
SCHOOLS, INSTITUTIONS & CRITICAL INFRASTRUCTURES
Dynamic Integrated Security's story began in 2004 when a group of former members of the Israeli Defense Forces (IDF) created the security firm, Beit Alfa Security. Their mission was to provide international corporations, such as Nestlé, Wyeth, Amway, and others with security services in South America.
Dynamic Integrated Security was created six years ago, in order to expand our operations into the U.S. market. We deliver a wide range of customized security solutions to homeowners, businesses, community associations, institutions, etc. We are fully licensed by the State of Florida and carry complete insurance coverage that exceeds the limits of liability required by State Law. Dynamic Integrated Security is locally owned and based in Weston.
Effective security requires human vigilance supported by 2lst-century technology. Dynamic Integrated Security makes full use of state-of-the-art video, telecommunications, gate systems, laser and biometric (fingerprint scan) technologies. We offer the option to monitor any area of your property in "real time" using our advanced camera systems. Additionally, our innovative software allows us to operate "smart" gatehouses that ensure the smooth flow of traffic. We can develop, install and operate comprehensive surveillance and/or access control systems that provide convenience— while ensuring complete security of your families', property and community.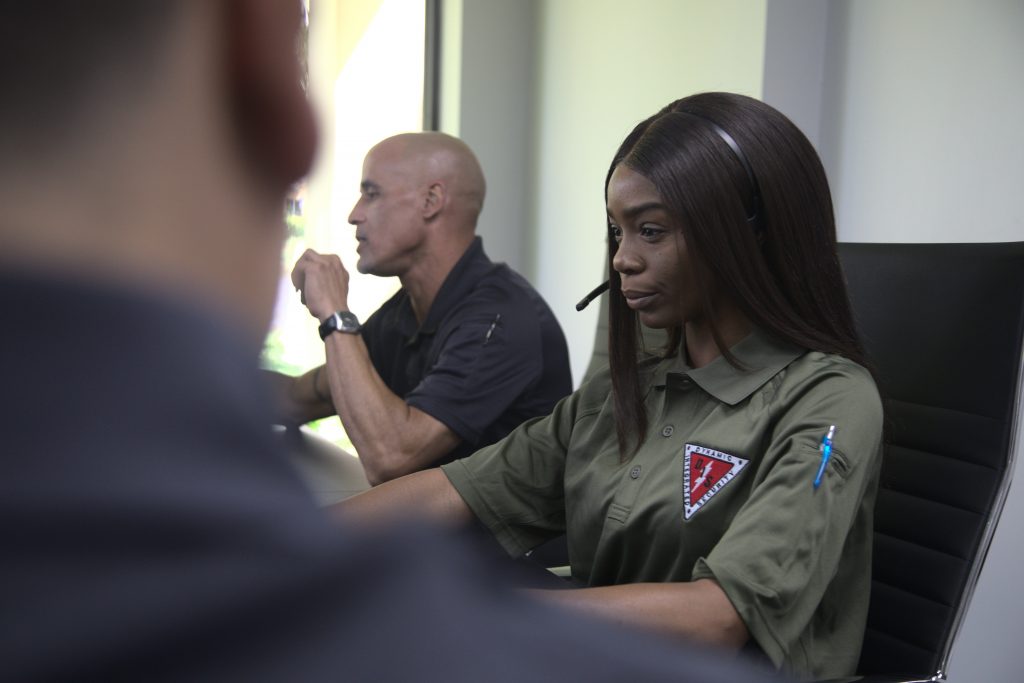 In these uncertain times, security for your home, family, community, and business is more important than ever. Not all security companies are the same – and the last thing you want or need is protection that doesn't really protect. That is why at Dynamic Integrated Security we offer cutting-edge technology, professional and skilled security officers, and a unique responsiveness that allows us to tailor our services to your distinct needs.
That which holds everything together. We put our collective talents towards finding the optimal solution for our customers and for ourselves. One person can make a difference, but lot of people make an impact. We will harness our collective energy and direct it towards realizing our vision.    
The foundation of our success. We plan to execute, and execute our plan. Using innovation, flexibility, speed and agility, we will perform with moral courage and conviction and we will do so against all odds.
Dynamic Integrated Security supports accountability and transparency in the professional military, police, and Security operations industry. We conduct ourselves and our business with honor and integrity. We accept and abide daily by our collective Code of Conduct. 
We strive to do not only our best, but to do the best that can be done in all situations and under all circumstances to protect the defenseless and provide a safe environment for all.
We will create the most value in the most effective manner to achieve the greatest success. 

Ysel Hernandez
I currently live at North Lakes in Weston and the security company is great! The guards at the gatehouse are so nice and very efficient. Several of my guests have told me how pleasant the people are at the gate. Fabulous security company!

Ophyra Marketing Group
The guards at Dynamic are so nice and very efficient. Fabulous security company!

Verisimilitude Dude
I like working for them because they are friendly, and work with you.

Patriick Chance
Positive: Professionalism, Quality, Responsiveness, Value
LOOKING TO BECOME A SECURITY OFFICERS IN DIS?
BE A PART OF THE DYNAMIC INTEGRATED SECURITY TRAINING PROGRAM